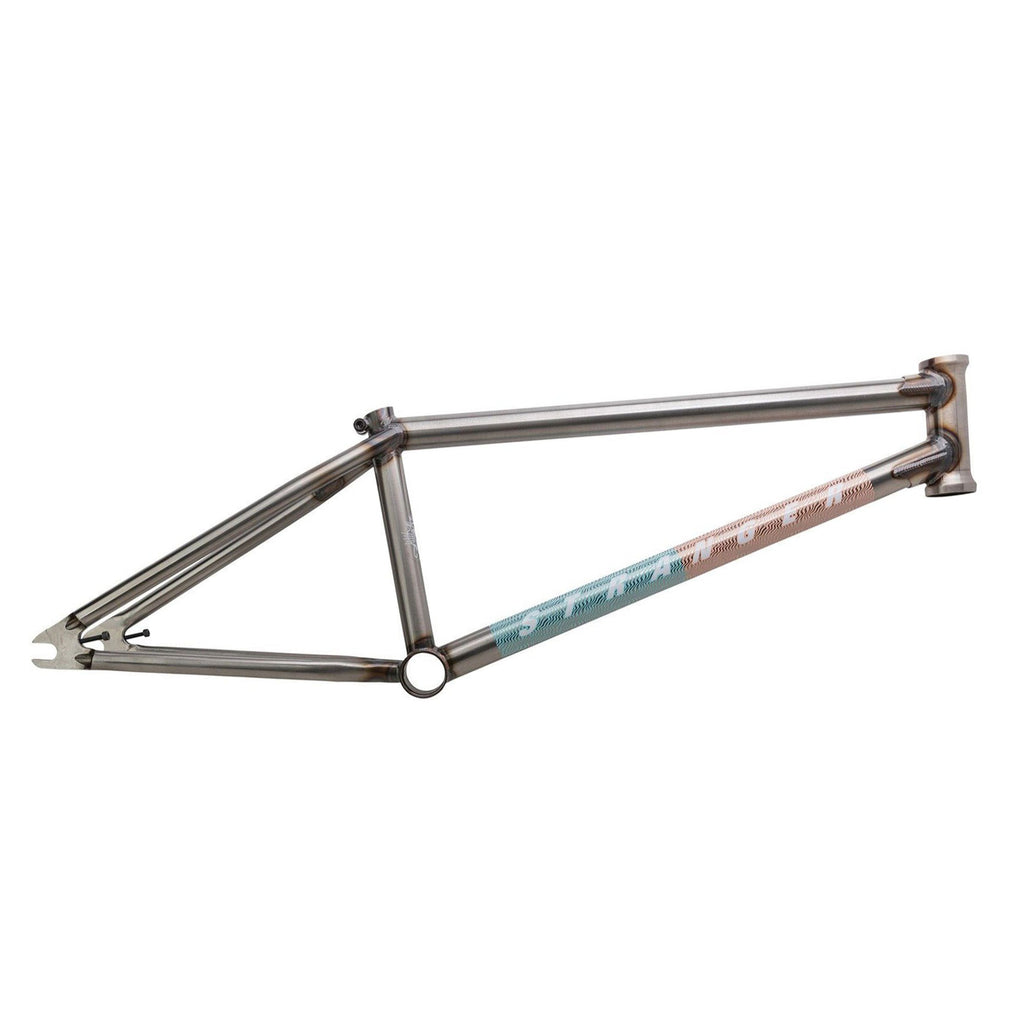 Everything you need to cruise through the alleys and nothing you don't. Brakeless 100% Chromoly street-oriented responsive design with 8mm invest cast indestructible dropouts. 
Head Tube: 75.5°
Seat Tube: 70°
Rear End: 13.2
Standover Height: 9"
Integrate chain tensioners 
Built for the streets
Weight: 5 lbs 3oz.
Sizes: 21", 21.4"